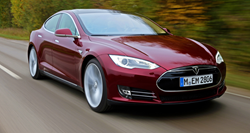 Seattle, WA (PRWEB) October 15, 2014
There are many questions surrounding interests rates, this article addresses the big questions of why interest rates vary from city to city. The bad credit auto lender shares three reasons why your interest rate may vary by zip code.
https://completeautoloans.com/application-form/ Get approved for a car loan in as little as 60 seconds.
Once example given by Complete Auto Loans, In upstate New York, very few houses have garages, and the weather is frequently extreme. Salt on the roads also adds to wear and tear, with most cars showing rust spots and undercarriage damage well before they should be expected to have aged so much. If an auto lender has to repossess a car for some reason, they usually sell the car at auction to recoup the money outstanding on their loan, but this is impossible if the car has been worn into an unusable condition. For more reasons why your interest rate varies so much, read the full article.
As an additional service for their applicants, Complete Auto Loans also allows users to check their credit score using a complementary online tool. This tool has been able to save thousands of dollars for loan applicants. For more information, visit Complete Auto Loans website.
About Complete Auto Loans

Complete Auto Loans is a Seattle-based company that is dedicated to helping their customers acquire national car financing. They design and develop customized no credit financing, bad and good credit loans. Voted the best for "Quality Customer Service" and "Best National Service" by thousands of people, their finance experts focus on providing their customers with the following: information and tools available for different loan offers, how to choose the best loan that fits their budget, as well as related eligibility guidelines.